BRISMES-CBRL Mentoring Event
Applying for Funding and Securing a Post-doc
Date: 3 October 2021
Time: 16.00 to 17.30 GMT
Location: Zoom
The British Society for Middle Eastern Studies (BRISMES) and the Council for British Research in the Levant (CBRL) are pleased to announce the first in a series of co-organised annual mentoring events for our members. Targeting postgraduate students and early career researchers, these on-line events will offer practical advice and support from subject specialists, equipping the next generation of Middle East scholars with the insights needed to get ahead in their research and careers.
October's mentoring event will focus on the topic of applying for funding and securing a post-doctoral fellowship. This event brings together five speakers from a range of disciplines and institutions who are currently either engaged in the review of academic funding opportunities for scholars of the Middle East (including post-docs), or who have already successfully secured such funding.
The event aims to offer students and early career researchers guidance and experience of the processes, strategies and best practices for securing funding in an increasingly competitive market.

This event is open to BRISMES or CBRL Members only.

CBRL Membership
To become a member of CBRL see here. Annual membership fees start at £15 and provides access to membership-only events, access to residency at our regional institutes, and reduced cost to our journals – Levant and Contemporary Levant, amongst other benefits. The community of CBRL members are an integral part of our organisation and help shape the way we work.
BRISMES Membership
To become a member of BRISMES see here. Annual membership fees start at £30 and benefits include receipt of five issues per year of the British Journal of Middle Eastern Studies and a substantial discount on registration fees for the BRISMES Annual Conference. Student members are also eligible to apply for our Early Career Development Prize and Conference Student Paper Prize.
Speakers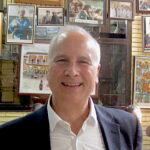 Charles Tripp is Professor Emeritus of Politics with reference to the Middle East and North Africa, at the School of Oriental and African Studies, University of London and a Fellow of the British Academy, where he is also Vice-President for the British International Research Institutes.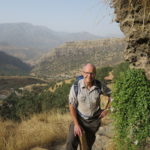 Graeme Barker is Disney Professor of Archaeology Emeritus at the University of Cambridge and currently heads the Research Committee of the Council for British Research in the Levant. He is also a Fellow of the British Academy (serving on its post-doctoral fellowship committee), and is a 2015 CBE in the Queen's New Year's Honours for his services to archaeology.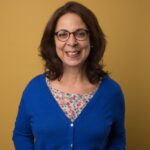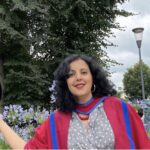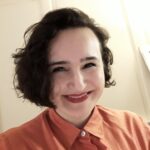 Sertaç Sehlikoglu is a social anthropologist specialized in gender and subjectivity in the Middle East and in Islamicate contexts. Her work often focuses on intangible aspects of human subjectivity that enable humans to change and transform social life. She has studied at Istanbul's Bogazici University, Concordia University in Montreal, the University of Toronto, and the University of Cambridge before completing a research fellowship at Pembroke College, Cambridge. She is currently the Primary Investigator of an ERC Starting Grant on imagination and politics as Senior Research Associate in the Institute of Global Prosperity at the University College London.
Database of Expertise
The Database of Expertise in Middle Eastern and Islamic Studies provides a publicly available list of MENA experts with their research and areas of expertise.
Search Now