BRISMES Conference Student Paper Prize
Submissions for this prize are currently closed.
About the Prize
The aim of this prize is to support BRISMES student members in the development of peer-reviewed work. The prize winner will receive £300 and will be mentored through a review process at the British Journal of Middle Eastern Studies (BJMES) by a senior member of the BRISMES academic community. Such a mentor will be identified on the basis of the disciplinary field and topic of the awarded conference paper. In addition, the desk review process will be skipped and the journal will commit to sending the paper directly to external reviewers for the final decision about publication.
2023 Winner
Selling God: Al-Azhar, UAE and transubstantiation of religious capital
The paper offers an original intervention on the circuits of religious capital and their relationship to systems/interlocutors of power. By examining al-Azhar – Egypt's official religious establishment – as a site of global politics, it shifts our view from national to transnational terrain. Its rich empirical investigation of the UAE's material, financial and political engagements with al-Azhar opens space for rethinking the entanglements between religious institutions, foreign policy goals, political leadership and financial circuits. We had several excellent submissions to this year's paper prize, but Mohamed Mohamed's paper stood out as conceptually innovative and empirically rigorous. We were amazed at the precision and depth of the paper and expect it to offer an important contribution to Middle East Studies, as it literally changes the way we think about domestic religious establishments and their global partners and influence.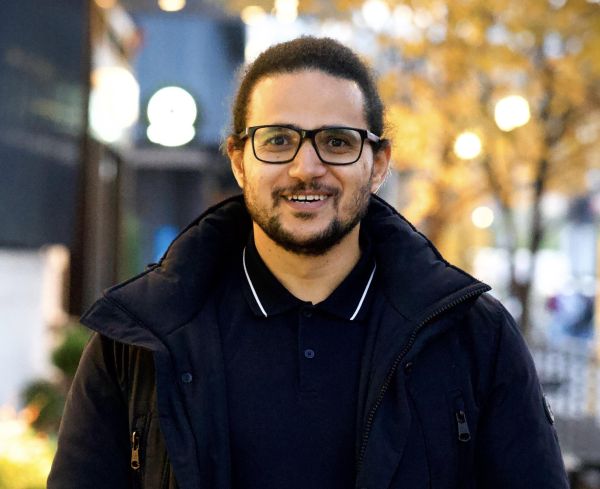 Mohamed Mohamed is a PhD candidate at the George Mason University's Department of Sociology and Anthropology. His work draws from the sociology of religion, political sociology, and theories of globalization to examine how and under what circumstances might domestic religious actors influence global politics. His research seeks to examine the various ways in which al-Azhar, a thousand-year-old prestigious Sunni religious edifice and the epitome of institutionalized Islam in Egypt, has been interacting with transnational politics over the last two decades. Prior to embarking on his PhD journey, Mohamed earned two master's degrees: one in Islamic Studies from the George Washington University, where he was a Fulbright scholar, and another in Middle Eastern Studies from King's College London, where he was a Chevening scholar. Mohamed is currently working as a lecturer in sociology at the George Washington University.
Eligibility
The applicant must be a BRISMES student member by the time the application is submitted.
The applicant must have registered for the Annual Conference.
The paper must be on the same topic on which the applicant is presenting at the Annual Conference.
The paper needs to be an original unpublished work from any discipline on any topic related to the study of Middle East and North Africa.
The only selection criteria is academic excellence.
How to apply
Send the paper with a short biography (150 words max) and CV to office@brismes.org, indicating the disciplinary field to which the paper is contributing.
The estimated word count for a typical paper in BJMES is 10,000 words, inclusive of the abstract, tables, references, figure captions.

Deadline: Two weeks after the annual conference

2022 Winner
Channelling (in)security: Governing movement and ordinary life in 'imagined' geographies
Hannah Owens' paper, Channelling (in)security: Governing movement and ordinary life in 'imagined' geographies, explores human mobility and security in the Mafraq Governorate (Jordan), interrogating the meaning of space in Amman, Zaatari village, and the road between the two. The paper contributes to critical and vernacular security studies, exploring rural people's memories and accounts of the encounter with the state apparatus and its security infrastructures. Weaving ethnographic observations, fieldnotes and theoretical references, Owens offers a dense ethnographic engagement with the hierarchies that govern racialised and gendered bodies, and their differential ability to move and navigate space and territory.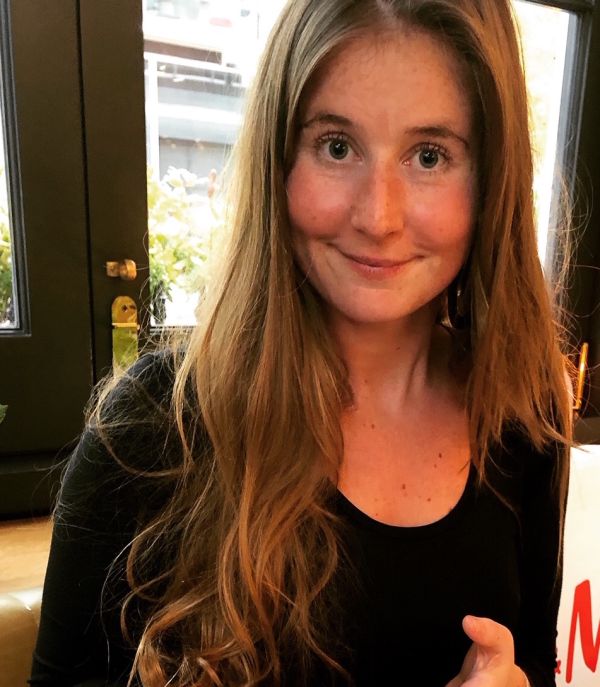 Hannah Owens is an ESRC-funded LISS Doctoral Training Partnership Scholar in the School of Politics and International Relations at Queen Mary, University of London. She is the Co-convener of the Politics of the Middle East (POME) seminar series for early career researchers. Her current research is a critical intervention into Vernacular Security Studies, to explore the realities of displacement in rural host settlements next to large-scale humanitarian structures, and their interaction with local and humanitarian governance. Her work is based on seven months of ethnography and participant observation in Jordan, from May-December 2021. Through the study of movement, space and socio-political relations, Hannah investigates the concept of living (in)security. Hannah plans on submitting her PhD thesis in Spring 2023.
2022 Honourable Mention
Between Romanticization and the Market: Youth Agricultural Cooperatives in the West Bank
In his paper Between Romanticization and the Market: Youth Agricultural Cooperatives in the West Bank, Faiq Mari explores practices of collective agricultural resistance put in place by politically alienated left-wing activists in the context of colonial proletarisation and marginalisation produced by Israel's settler colonial apartheid. Mari convincingly argues that these experiments from below provide ideologically motivated young activists with an opportunity for political maturation through collective mobilisation and the creation of new economic relationships which allow them to resist the current challenges the Palestinian project of self-determination and liberation is facing. This promising paper, which can certainly turn into an important and innovative publication, is well written and supported by interviews with the activists and an excellent analysis of existing materials.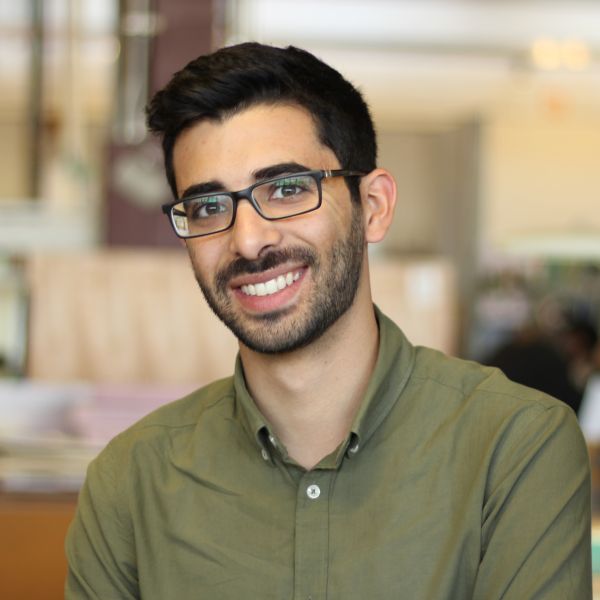 Faiq Mari is an architect, educator, and researcher. His work explores architecture's potential as a tool for social and political investigation and action. Faiq's research studies the spatiality of Zionist colonialism in Palestine, as well as Palestinian anticolonial and socioeconomic struggle. He is an editor of the magazine, Arab Urbanism. Faiq is currently a doctoral fellow at the Institute for the History and Theory of Architecture (gta) at ETH Zürich. Prior to joining the gta Faiq practiced architecture and taught at Birzeit and Al-Quds universities in Palestine. He holds a bachelor's degree in architectural engineering from Birzeit University and a master's degree in architecture history and theory from the University of Michigan, Ann Arbor, where he was a Fulbright scholar.
2021 Winner
Attention to Motherhood': Maternal and Child Welfare, Civil Society, and the State in Twentieth-Century Egypt

Marianne Dhenin's paper 'Attention to Motherhood': Maternal and Child Welfare, Civil Society, and the State in Twentieth-Century Egypt examines the development of the health public sector in modern Egypt, looking at how policing women's pregnancies and motherhood was a method to control and depoliticise unruly bodies and social classes. The paper makes an original contribution to the study of Egypt, its history and society, but also makes an important intervention in the analysis of social and power reproduction. The paper is based on primary sources, is theoretically solid and has a strong potential for publication.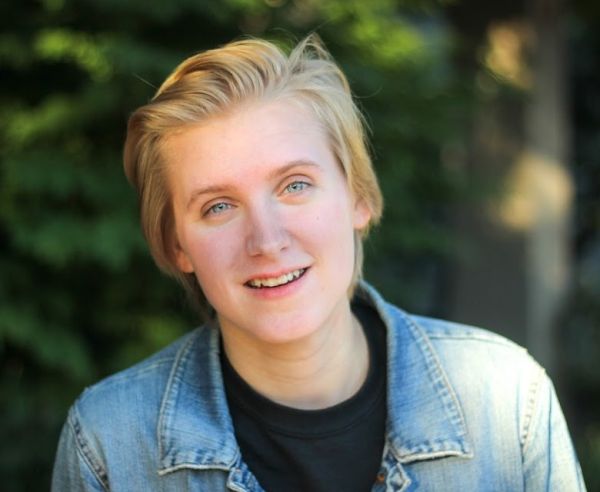 Marianne Dhenin is a PhD candidate in Near and Middle Eastern Studies at the University of Basel, a researcher in the Leibniz Cooperation Project "The Historicity of Democracy in the Arab and Muslim Worlds," and a member of the academic staff at the Leibniz Institute of European History. Her dissertation explores how public health reforms were used to impose order over contested social spaces and unruly bodies in late 19th- and early 20th-century Egypt.
Database of Expertise
The Database of Expertise in Middle Eastern and Islamic Studies provides a publicly available list of MENA experts with their research and areas of expertise.
Search Now