Journal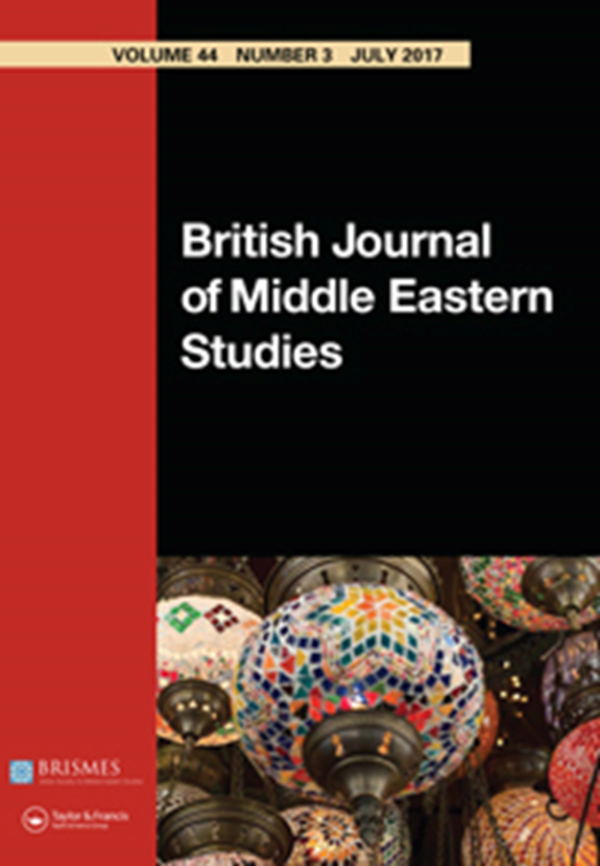 The British Journal of Middle Eastern Studies (BJMES) is published five times a year and is currently under the editorship of Dr Lloyd Ridgeon (University of Glasgow). Established in 1974 as the BRISMES Bulletin, BJMES assumed its present title in 1991 reflecting its growth into a fully-fledged scholarly journal.
The BJMES Editorial Board aims to maintain a balance in the journal's coverage between the modern social sciences and the more traditional disciplines associated with Middle Eastern and Islamic Studies. Scholarly contributions are welcomed on all aspects of the Middle East from the end of classical antiquity and the rise of Islam to the present day.
Articles on the language, literature, history, politics, economics, anthropology, sociology, geography, philosophy and the religions and cultures of the region are encouraged. BJMES also includes a review section covering publications on all subjects connected with the Middle East. This incorporates a wide range of reference and bibliographical material seldom reviewed elsewhere.
Useful Information
Accessing the Journal
The Journal is administered for the Society by Taylor & Francis. Members are able to access the journal online via the Members' Section of the BRISMES website. Please note you will need to log in to access the journal. Members of BRISMES can also choose to receive paper copies of BJMES published during each calendar year (assuming that subscriptions have been paid in full). If you have any problems accessing the journal or if you would like to receive print copies please email office@brismes.org.
Submitting an Article to the Journal
Author guidelines and instructions on submitting articles are available here.
The journal has a Policy on Territorial or Land Acknowledgement. This policy applies to submissions to BJMES by authors from occupied or colonised land.
Books for Review
Books for review should be sent to the Book Reviews Editor, Dr Alam Saleh, at the following address:
Dr Alam Saleh
3 Oatland Court
Leeds
LS7 1SD
Email: Alamsaleh@yahoo.co.uk
Database of Expertise
The Database of Expertise in Middle Eastern and Islamic Studies provides a publicly available list of MENA experts with their research and areas of expertise.
Search Now