Outreach & Pedagogy Events
Remembering Sarah Hegazi: Queer Mourning and Militancy in the MENA
Date: Wednesday, 14 June 2023
Time: 13:00-15:00 (BST)
Location: Online via Zoom
About the event
On June 14th 2020, the Egyptian queer feminist communist activist Sarah Hegazi took her own life while living in exile in Canada. Hegazi was one of many subjected to the horrors of the moral panic launched by the Egyptian state in the aftermath of what has become known as the 'rainbow flag incident', which saw the targeting, arrest, and abuse of people identified as or suspected of being queer in Cairo after rainbow flags were waved at a Mashrou' Leila concert in 2017.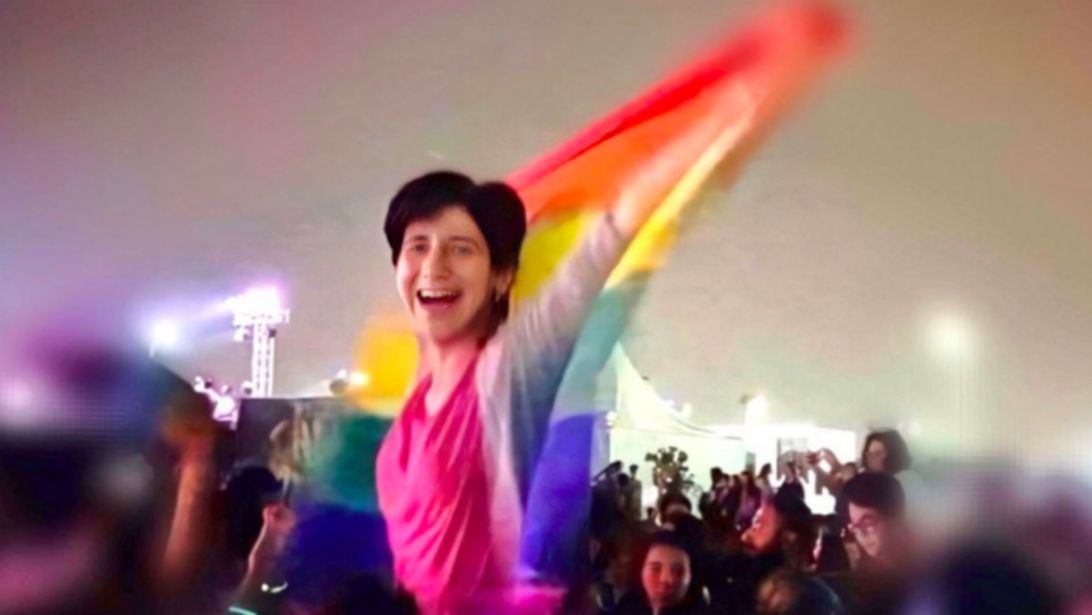 This panel brings together queer feminist scholars and activists from the MENA to reflect on Hegazi's political legacy, the weaponization of sexuality from above and below that has alienated and killed many like her, and the political potential of grief and mourning such as that made evident by the unprecedent outpouring of rage that followed her death. While much has been written and said about the structures that oppress queer people in the MENA, less attention has been paid to not only how they survive and resist, but how they imagine and enact alternative queer futures amidst vulnerability made ordinary, and the role that mourning can and has played in fuelling this utopian militancy.

Photo: ©2020 Anonymous
Speakers:
Sara Mourad (Assistant Professor of Media Studies at the American University of Beirut)
Ghiwa Sayegh (Founding editor of Kohl: a Journal for Body and Gender Research)
Malak Kashif (Human rights defender, who defends transpeople's rights and counters transphobic discrimination)
Chairs:
Sophie Chamas (Lecturer in Gender Studies at SOAS, University of London, and BRISMES Council Member)
Sabiha Allouche (Lecturer in Middle East Politics at the University of Exeter, and BRISMES Council Member)
Database of Expertise
The Database of Expertise in Middle Eastern and Islamic Studies provides a publicly available list of MENA experts with their research and areas of expertise.
Search Now