Outreach & Pedagogy Events
Contemporary Arabic Literature and Literary Translation
Date: Wednesday, 19 October 2022
Time: 16:00-18:00 (BST)
Location: Online via Zoom
This panel will discuss contemporary Arabic literature and literary translation published in the last dozen years, particularly following the onset of the 'Arab Spring'. Distinguished international writers, translators and researchers within the Arabic literary (translation) field will discuss and reflect on recent developments as well as publishing trends and practices. The panel will situate these developments within the changing socio-cultural and political contexts of the Arab world and reflect on the extent to which these contexts and events have affected the production, distribution and reception of Arabic literature in translation. The panel will also examine some of the recently published translated Arabic literature, survey its predominant contemporary narratives and showcase their own recent award-winning novels, plays and research projects. Additionally, the speakers will share their inspirations and motivations as well as discuss the social, cultural and political contexts informing their particular work. Panel members will also discuss their writing experience, the challenges they face and the reception of their work in the Arab and Western worlds.
Chair

Dr Hanem El-Farahaty (Associate Professor of Arabic Translation and Interpreting, University of Leeds and BRISMES Council Member)
Discussant
Dr Abdel-Wahab Khalifa (Lecturer in Translation and Interpreting, Cardiff University)
Speakers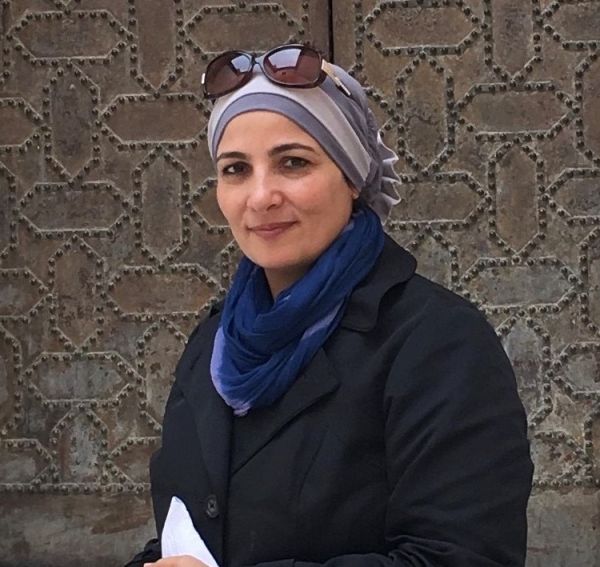 Dr Hanem El-Farahaty is an Associate Professor of Arabic Translation and Interpreting at the University of Leeds and BRISMES Council Member. She is the School Deputy Director of Postgraduate Research. El-Farahaty is a Senior Fellow of the Higher Education Academy and a Fellow of the Chartered Institute of Linguists. El-Farahaty has extensive experience teaching translation; interpreting; Arabic as a foreign language; Arabic media; Arabic culture; and comparative linguistics. She has taught at the University of Leeds (UK, 2008-present); Colorado State University Global (US, 2020-present); Leeds Beckett University (UK, 2009-2011); and the University of Mansoura (Egypt, 1996-2006). She has also been a freelance professional translator and interpreter. Dr El-Farahaty is the author of Arabic-English-Arabic Legal Translation and co-editor of the Routledge Handbook of Arabic Translation. Her book on legal translation was translated into Arabic and is widely distributed in many universities across the Arab world. She is a reviewer for various international publishers: Routledge, Cambridge University Press and Edinburgh University Press.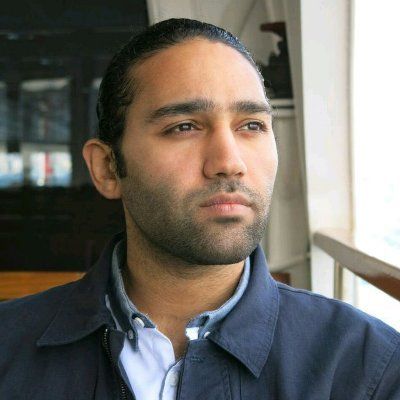 Dr Abdel-Wahab Khalifa is a Lecturer in Translation and Interpreting at Cardiff University. Prior to joining Cardiff, he lectured at universities in Egypt, Austria and the UK. He has also worked as a professional translator and interpreter for several years. Among other degrees, he holds a PhD in Translation Studies and Arabic from the University of Leeds, and an MPhil in Translation and Interpreting from the University of Salford. He is a Harry Ransom Fellow in the Humanities (2019–2023), a member of the Executive Board of the Association for Translation Studies in Africa, and a member of IATIS's Regional Workshop Committee. He currently serves on the Editorial Board of The Translator. Khalifa is the editor of Translators Have Their Say? Translation and the Power of Agency, recognised in The Routledge Encyclopedia of Translation Studies as one of five volumes that 'have served to establish [the sociology of translation as] a subdiscipline' in translation studies. Other recent publications include Translation of Arabic Literature in the United Kingdom and Ireland, 2010–2020 (co-author, 2021); 'The Hidden Violence of Retranslation: Mahfouz's Awlād Ḥāratinā in English' (2020); and The Routledge Handbook of Arabic Translation (co-editor, 2019). He is currently on research leave to complete a monograph on the socio-cultural history of translating modern Arabic fiction into English.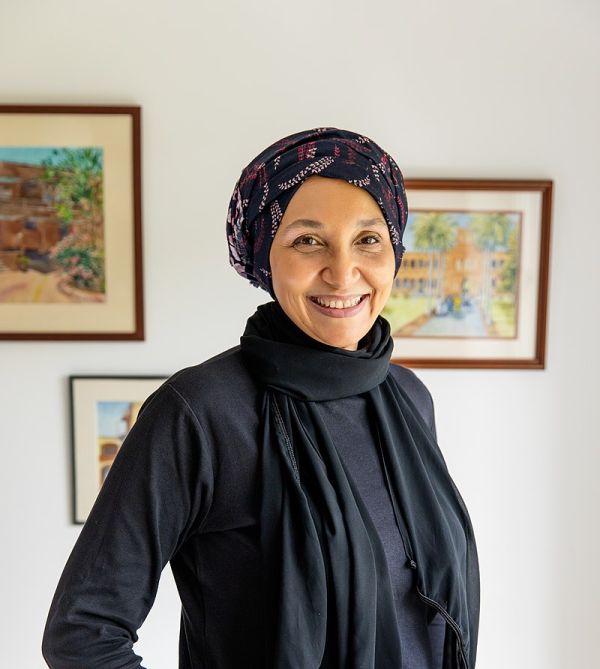 Leila Aboulela was born in Cairo, grew up in Khartoum and moved in her mid-twenties to Aberdeen. She is the author of five novels: Bird Summons; The Translator, a New York Times 100 Notable Books of the Year; The Kindness of Enemies; Minaret and Lyrics Alley, Fiction Winner of the Scottish Book Awards. Leila was the first winner of the Caine Prize for African Writing and her latest story collection, Elsewhere, Home, won the Saltire Fiction Book of the Year Award. Leila's work has been translated into fifteen languages and she was long-listed three times for the Orange Prize for Fiction. Her plays The Insider, The Mystic Life and others were broadcast on BBC Radio and her fiction included in publications such as Freeman's journal, and Granta and Harper's magazines.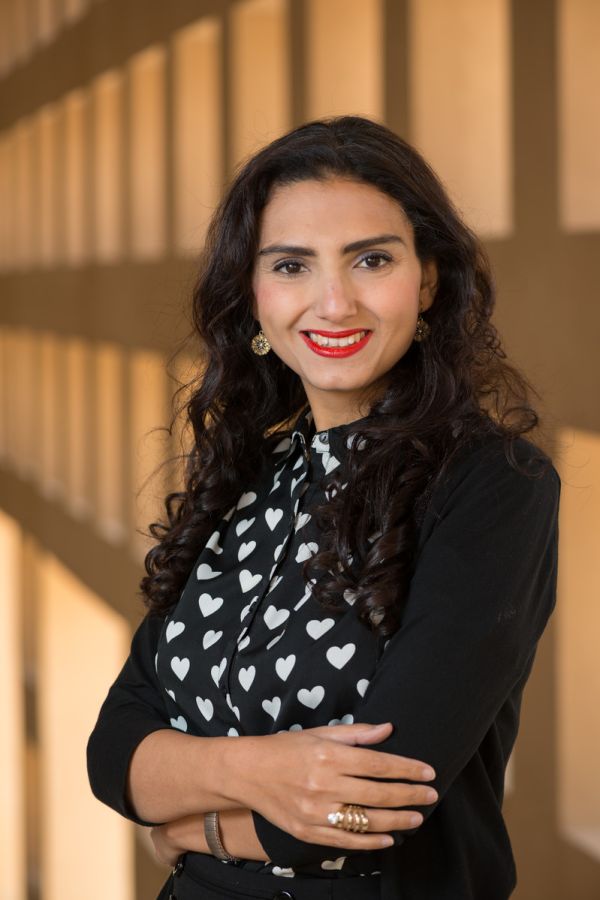 Professor Reem Bassiouney obtained her MPhil and doctorate from Oxford University in Arabic linguistics. She has previously taught Arabic language and linguistics at universities in the U.K. and the U.S., including Cambridge, Oxford and Utah. She currently works as the series editor for Routledge Studies in Language and Identity. Her academic books include, Functions of Code-switching in Egypt (2006), Arabic Sociolinguistics (2008) and Arabic and the Media (2010). She has published numerous articles on Arabic linguistics topics including code-switching, Language and gender, leveling, register, Arabic and advertisements, linguistics and literature, and language policies in the Arab world. She is also an award winning novelist, having received the King Fahd Prize for translation for her novel The Pistachio Seller in 2009 and Sawiris Prize 2010 for best novel.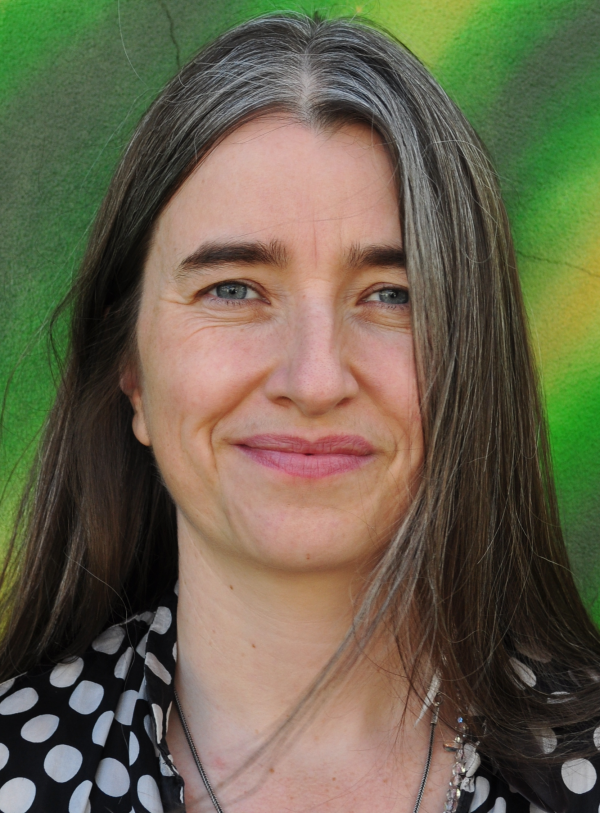 Alice Guthrie is an independent translator, editor, researcher and curator specializing in contemporary Arabic writing. Her work often focuses on subaltern voices, activist art and queerness / queering (winning her the Jules Chametzky Translation Prize 2019). Her translation of the complete short stories of the maverick Moroccan gender activist Malika Moustadraf was published in February 2022 by Feminist Press (US) and Saqi Press (UK). Her bilingual editorial and research work aims to be part of the growing movement to decolonize Arabic-English literary translation, including its evaluation and publication. Alice programmes the literary strand of London's biennale Shubbak: A Window on Contemporary Arab Culture, and has curated Arab arts events for Edinburgh International Book Festival, Outburst International Arts Festival and Arts Canteen (London). She teaches undergraduate and postgraduate Arabic-English translation around and about, including at the University of Birmingham and the University of Exeter.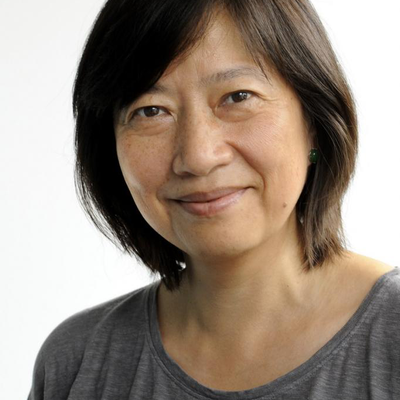 Professor Wen-chin Ouyang was born in Taiwan and raised in Libya. She completed her BA in Arabic at Tripoli University and PhD Middle Eastern Studies at Columbia University in New York City. She taught Arabic language, literature and culture at Columbia University, University of Chicago and University of Virginia before she moved to London. She is interested in critical theory and thought as well as poetics and prosaics. She has written extensively on classical and modern Arabic narrative and literary criticism. She is the author of Literary Criticism in Medieval Arabic-Islamic Culture: The Making of a Tradition (1997), Poetics of Love in the Arabic Novel (2012) and Politics of Nostalgia in the Arabic Novel (2013). She has also published widely on The Thousand and One Nights, often in comparison with classical and modern Arabic narrative traditions, European and Hollywood cinema, magic realism, and Chinese storytelling. She is Editor-in-Chief of Middle Eastern Literatures and a member of the editorial board of Bulletin of SOAS. She founded and co-edits Edinburgh Studies in Classical Arabic Literature. She chaired the editorial board of Middle East in London Magazine (2007-2008) and contributes regularly to Banipal: Magazine of Modern Arab Literature. A native speaker of Arabic and Chinese, she has been working towards Arabic-Chinese comparative literary and cultural studies, including Silk Road Studies.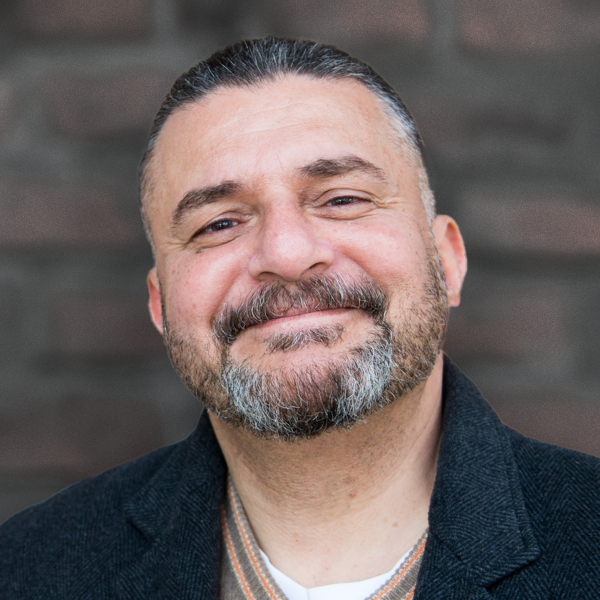 Yussef El Guindi is an Egyptian-American playwright. He writes full-length, one-act, and adapted plays on Arab-Muslim experience in the United States. He is best known for his 2005 play Back of the Throat and has been called 'the most talented Arab American writer of political plays'. El Guindi's grandfather was director Zaki Toleimat, grandmother actress Rose al Yusuf, and his uncle writer Ihsan Abdel Koudous. El-Guindi has received many awards including the Middle East America Distinguished Playwright Award, and the Edgerton Foundation New American Plays Award.

Photo credit: Ann-Margaret Johnson Photography

Database of Expertise
The Database of Expertise in Middle Eastern and Islamic Studies provides a publicly available list of MENA experts with their research and areas of expertise.
Search Now